5ft8 / 172cm G-cup Sydney
5ft8 / 172cm G-cup Sydney
FREE DISCREET SHIPPING
Note: CBS Kit & Care Kit are separate shipments.
Sydney has a present for you. She's been hanging out in her place all day, hoping you'll drop by for a visit. After the sixth text demanding you come over, you think you've gotten the point. So you arrive, fashionably late, with your own gift – a bottle of wine. When you see her, you have to suppress a laugh – it looks like she's eaten the sourest lemon in the world. "Ready for your present?" she purrs, then plants a massive kiss on your lips. It's wonderful: it's as if she were designed for giving the most incredible kisses you've ever had. But that's not your only present. Sydney is a premium quality, soft and supple realistic TPE sex doll – as kiss is just the beginning! She takes your hands in hers and guides you along her curves, pressing herself into you. Your hands roam her body as hers roam yours. She reaches under your waistband and finds something she likes. It's time for kisses all over! I hope you're ready to put some time in with Sydney – she's an avid gift-giver!
Sydney features WM Dolls™ head #209 and realistic lifesize 172cm G-cup body with Medium skin and other Pre-selected options.
---
Height: 5ft8 in / 172 cm Weight: 90.5 lbs / 41 kg

Click here for all measurements.
Need a lighter weight doll? Take a look at our curvy 4ft8 69.4lb dolls HERE!
---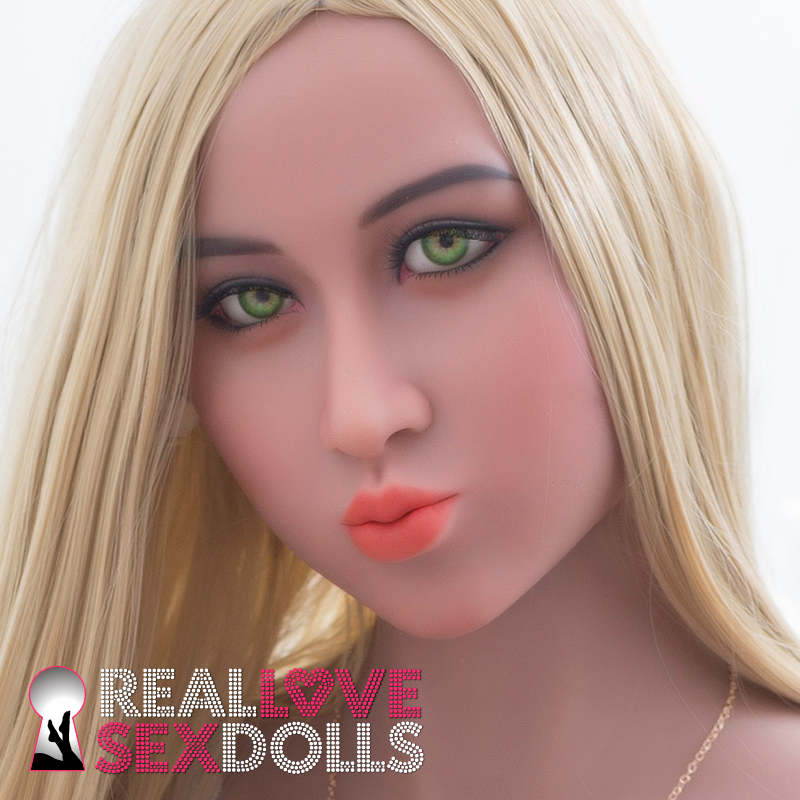 Like Sydney's face but would rather select your own body style and options?
No problem! Choose a body style to customize and opt for head #209 during your selections.
---
Delivery Estimate: 3-6 weeks (Made-to-Order)
Select your custom options
(Please Note: Color Settings On Monitors Vary, So Your Screen View May Vary Slightly from Actual Colors)