5ft8 / 172cm G-cup Madeline
5ft8 / 172cm G-cup Madeline
FREE DISCREET SHIPPING
Note: CBS Kit & Care Kit are separate shipments.
One of life's most desired comforts is in knowing that there is someone waiting at home for you. The day has been a slog – an uphill battle through mud and mandatory lunch meetings, but there's that one thing you see that makes it all worthwhile: a warm light on in the bedroom window. That's there Madeline waits for you. Madeline knows what's going to happen to her once you open that door, and she's feeling excited. As soon as you enter the room, you're going to see her there, lounging in a dress that is somehow both elegant and indescribably salacious. She's a stunningly life-like TPE sex doll, with a body that looks and feels so realistic, you'll be shocked. Unable to control yourself, you'll grab her body, pull her to you, and caress every inch of her voluptuous, lurid body. You'll cup her heaving breasts and smother yourself in between them, you'll run your hands up and down her silky-smooth legs, kneading and spanking her generous ass. You'll take her blouse off, her dress, her shoes. Then when you have her in front of you, exposed, that exquisite body all for you – the reward for all that suffering will happen. Madeline knows what's coming, and it's giving her such a thrill to think about it. You'd better hurry up, or she's going to start without you!
Madeline features WM Dolls™ head #239 and realistic lifesize 172cm G-cup body with Medium skin and other Pre-selected options.
---
Height: 5ft8 in / 172 cm Weight: 90.5 lbs / 41 kg

Click here for all measurements.
Need a lighter weight doll? Take a look at our curvy 4ft8 69.4lb dolls HERE!
---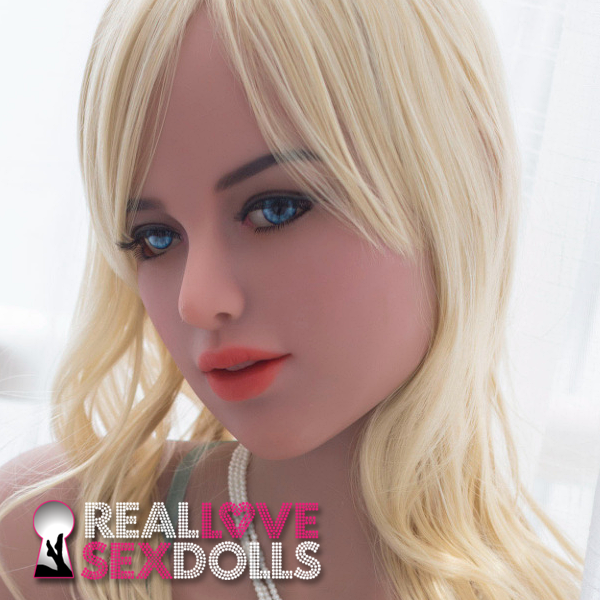 Like Madeline's face but would rather select your own body style and options?
No problem! Choose a body style to customize and opt for head #239 during your selections.
---
Delivery Estimate: 3-6 weeks (Made-to-Order)
Select your custom options
(Please Note: Color Settings On Monitors Vary, So Your Screen View May Vary Slightly from Actual Colors)