FREE DISCREET SHIPPING
Note: CBS Kit & Care Kit are separate shipments.
My mood is easily affected by the weather. Today it's overcast and raining, so I'm hiding indoors. The official description for my general state of mind right now is "blah." I need some cheering up, and you're just the one to do it. Now, I'm going to be sarcastic and give you shit, but I want you to cheer me up with corny jokes. I'll protest, but you're going to have to play with me a bit – poke and tease me. Be as annoying as possible. Get me up and ready to wrestle, and when you pin me to the ground, you can slide your hand under my shirt. I'll be all warmed up and ready then. You can unzip my hoodie and run your hands all over my smooth and flawless body. I'm a premium quality, realistic TPE sex doll, and I feel so lifelike that you'll be amazed. You've never had a love doll like me – my skin is soft and supple, and you can squeeze and caress me all over. Once you've lifted my mood I'll show you every position I can get this seductive little body into. I have a robust internal skeleton that allows me to pose just like the real deal. I can take you over and over and give you pleasure like no other. I might be feeling down right now, but once I get a little energy, I can go all night!
Kate features WM Dolls™ head #185 and realistic lifesize 166cm B-cup body with Pink skin and other Pre-selected options.
---
Height: 5ft5 in / 166 cm Weight: 78 lbs / 35.5 kg

Click here for all measurements.
Need a lighter weight doll? Take a look at our 5ft2, 62 lb dolls HERE!
---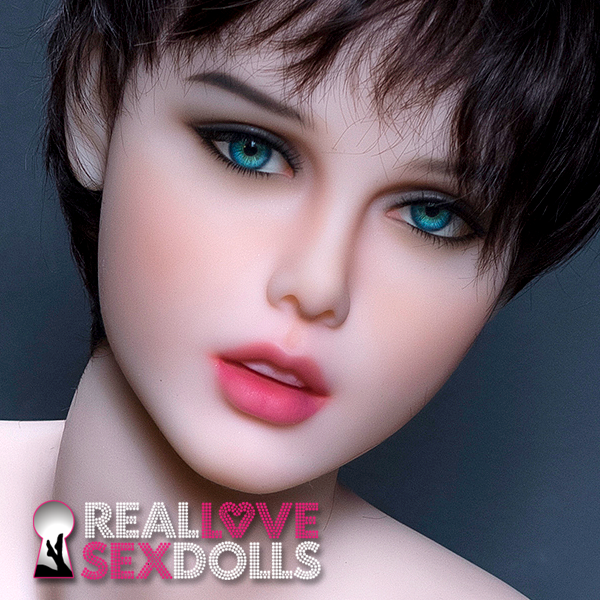 Like Kate's face but would rather select your own body style and options?
No problem! Choose a body style to customize and opt for head #185 during your selections.
---
Delivery Estimate: 3-6 weeks (Made-to-Order)
Select your custom options
(Please Note: Color Settings On Monitors Vary, So Your Screen View May Vary Slightly from Actual Colors.)