5ft4 / 162cm B-cup English
5ft4 / 162cm B-cup English
FREE DISCREET SHIPPING
Note: CBS Kit & Care Kit are separate shipments.
I have a thing for nerds. Nothing impresses me like a big brain! The universe is so vast and complex, and when someone can take all of that chaos and understand it – that's a major turn-on. It's all about the mind for me. A man can have a square jaw and muscles for miles but without that gray matter, well, just keep walking, buddy! I want somebody who understands how physics works; only they will truly appreciate the way my soft and alluring body moves and jiggles. Someone who knows about polymers will understand the intricate detail and workmanship involved in designing and constructing my exquisitely realistic, soft TPE sex doll body. A true aficionado of science will marvel at the incredible feeling when he penetrates my naughty pussy. He'll write a dissertation on the addictive quality of my wanton naked body. He will be able to move me and position me any way he likes, and will marvel at the technology behind my robust internal skeleton. When he mounts me, I know he'll be exploring the astounding inner world of my hot and wet body. Now I'm getting all excited – you did say you were a rocket scientist, right? No? An IT manager maybe? Fan of Star Trek? You've seen an episode of the Jetsons? Ok, good enough!
English features WM Dolls™ head #234 and WM 162cm B-cup adult sex doll body style, with Tan skin and other Pre-selected options.
---
Height: 5ft4 in / 162 cm Weight: 92.5 lbs / 42 kg

Click here for all measurements.
Need a lighter weight doll? Take a look at our 5ft 69lb dolls HERE!
---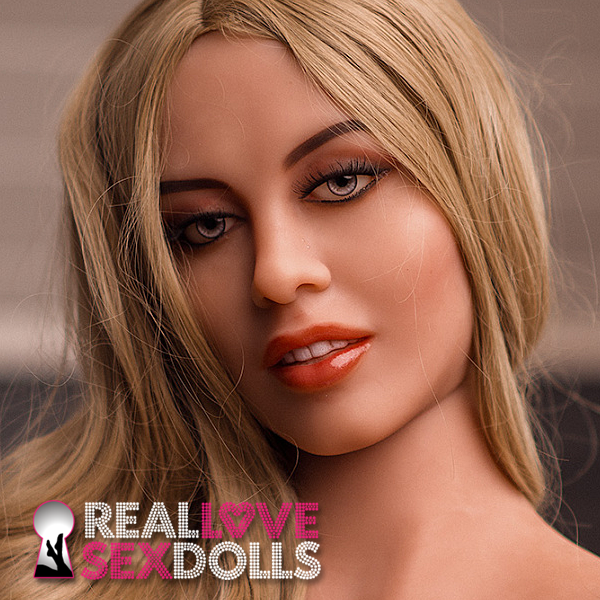 Like English's face but would rather select your own body style and options?
No problem! You can select your choice of body and choose head #234 during customization.
---
Delivery Estimate: 3-6 weeks (Made-to-Order)
Select your custom options
(Please Note: Color Settings On Monitors Vary, So Your Screen View May Vary Slightly from Actual Colors.)