3ft7 / 108cm L-cup Bridget
3ft7 / 108cm L-cup Bridget
FREE DISCREET SHIPPING
Note: CBS Kit & Care Kit are separate shipments.
Bridget the midget loves attention – she'll do nearly anything to get some. Not from just anyone, though. Bridget is very particular about who she likes to attract. Once she decides that you are the one she desires, you'd better be ready! First, the little advances, the hair flips, the wry smiles and long, penetrating looks. She'll make sure you have a good view of her astoundingly voluptuous body. She'll turn, quickly, knowing that you'll see her immensely huge L-cup breasts wobbling.
And then, you're ensnared. It's too late now. The clothing slowly comes off, her breasts spilling out. She turns to let you see her panties lower, gradually, revealing her soft and perfectly rounded behind. When you touch her, your fingers sink in – her flesh feels so pliable. Soft and silky smooth. She's breath-takingly realistic. She might be a premium TPE sex doll, and she might be short, but she is all woman. She's going to prove that to you, over and over!
---
Bridget features WM Dolls™ head #263 and 108cm L-cup adult sex doll body style, with Medium skin and other Pre-selected options.
Height: 3ft7 in / 108 cm Weight: 46 lbs / 21 kg

Click here for all measurements.
Need a lighter weight doll? Take a look at our 3ft3 26lb dolls HERE!
---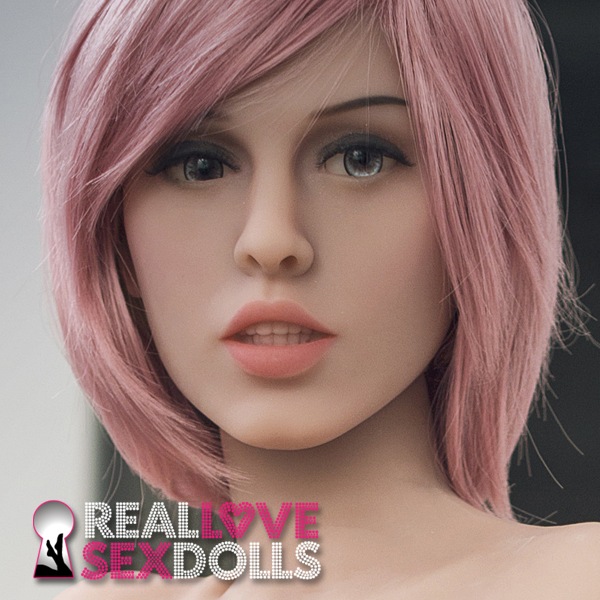 Like Bridget's face but would rather select your own choice of options?
No problem! Feel free to customize your own 108cm sex doll and choose head #263 during your customization.
---
Delivery Estimate: 3-6 weeks (Made-to-Order)
Select your custom options
(Please Note: Color Settings On Monitors Vary, So Your Screen View May Vary Slightly from Actual Colors)