FREE DISCREET SHIPPING
Note: CBS Kit & Care Kit are separate shipments.
Elise is taking advantage of the last bright days of summer in her back yard. All week the sky has been overcast and gloomy; but today the sun has broken through the clouds and raised her spirits. She fills an inflatable pool from the hose, and jumps in. She's all wet and ready to frolic. All alone, and in the secluded privacy of her yard, she starts to feel rambunctious and naughty. She slips her top off, runs her hands over her perky breasts, squeezing and pinching. Oh, if only there were someone here to play with her!
Consider this your invitation to Elise's back yard! She's excited to see you, and before you know it, she's unbuckled your belt and your pants are around your ankles. You can do anything you want – climb into the inflatable pool, put your hands all over her tight, sexy body. Untie her bikini bottom and throw them into the woods – she's not going to need them for quite a while! Elise is ready to do anything you desire, so be sure you make the most of these last few summer days!
---
Elise features WM Dolls™ head #252 and 157cm B-cup adult sex doll body style, with Tan skin and other Pre-selected options.
Height: 5ft2 in / 157 cm Weight: 62 lbs / 28 kg

Click here for all measurements.
Need a lighter weight doll? Take a look at our 4ft9 59.4lb dolls HERE!
---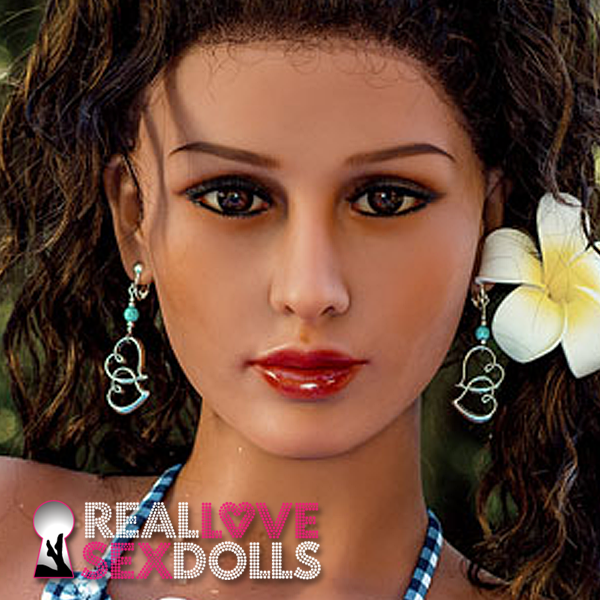 Like Elise's face but would rather select your own body style and options?
No problem! You can select your choice of body and choose head #252 during customization.
---
Delivery Estimate: 3-6 weeks (Made-to-Order)
Select your custom options
(Please Note: Color Settings On Monitors Vary, So Your Screen View May Vary Slightly from Actual Colors)