5ft7 / 170cm D-Cup Harper
5ft7 / 170cm D-Cup Harper
FREE DISCREET SHIPPING
Note: CBS Kit & Care Kit are separate shipments.
Even when you're established in the business, sometimes people still make you wait. I've got my designs right here and they are ready to go, now I just need to kill some time before the client deigns to see me. I think I'll have a little fun. I spot you, roaming the office. Slacking off again? I ask you for some help with something, and lead you into the back stairwell. Do you think anyone comes in here? No matter. Would you like to see something incredible? You have an adorable look of confusion on your face, which slowly turns to understanding. Have you ever fucked someone at work before, I ask. Your hands move up my torso, cupping my breasts. You can feel my perfect, premium quality TPE flesh. I'm a jaw-dropping sex doll, and my wanton body is calling out for your love. You can only respond in one way: rock hard and thrusting. My body feels so astoundingly realistic, you won't care about the details. I have an internal metal skeleton, so I can assume just about every nasty position you can think of. I'll bend backwards to make you happy. My client was pulling a power move by making me wait – how the tables have turned!
Harper features WM Dolls™ head #97 and YL 170cm D-cup adult sex doll body style, with White skin and other Pre-selected options.
---
Height: 5ft7 in / 170 cm Weight: 81.5 lbs / 37 kg

Click here for all measurements.
Need a lighter weight doll? Take a look at our 4ft9 59.4lb dolls HERE!
---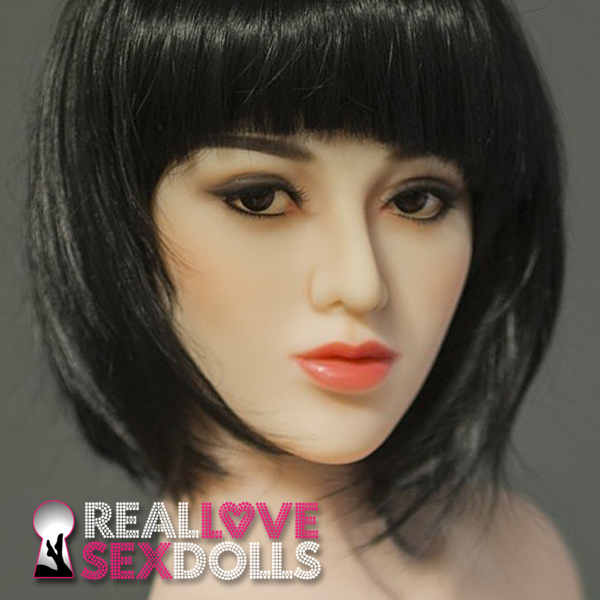 Like Harper's face but would rather select your own body style and options?
No problem! You can select your choice of body and choose head #97 during customization.
---
Delivery Estimate: 3-6 weeks (Made-to-Order)
Select your custom options
(Please Note: Color Settings On Monitors Vary, So Your Screen View May Vary Slightly from Actual Colors)