FREE DISCREET SHIPPING
Note: CBS Kit & Care Kit are separate shipments.
I want to show you my bedroom. Please, come with me. Take my hand. Isn't it comfy? Rustic and warm, like a cabin on a snowy mountain. I think our date has gone well! You're so funny and charming – I really enjoyed that one story you told me about the doo-dad, with the whatsit. I'm sure you're wondering a few things right now. "What's going to happen? What's under that sweater dress? Will she unzip my pants, cup my balls and stroke my cock?" I do love a mystery, but you've been waiting long enough – and I'm dying for some action! I can already feel the heat radiating from your pants. I'm everything you desire: I'm a hot, sophisticated, and incredibly realistic TPE sex doll, and I'm turned on and ready to show you a wild time! I am working myself up just imagining you deep inside me. My skin is velvety-smooth and soft, and my body feels amazingly life-like. You can squeeze and spank me, and when you move me, my generous D-cup breasts jiggle all over! I'm very open-minded in bed, and I like to do whatever I need to make you happy. I won't say no if you want to knock on my backdoor. Why would I, when you feel so good in there? My rugged internal skeleton lets me handle nearly every position, so get creative! I'm so glad you decided to swipe right when you saw me – this one night stand might just change into something more interesting!
Aria features YL Dolls™ head #220 and YL 170cm D-cup adult sex doll body style, with Tan skin and other Pre-selected options.
---
Height: 5ft7 in / 170 cm Weight: 81.5 lbs / 37 kg

Click here for all measurements.
Need a lighter weight doll? Take a look at our 4ft9 59.4lb dolls HERE!
---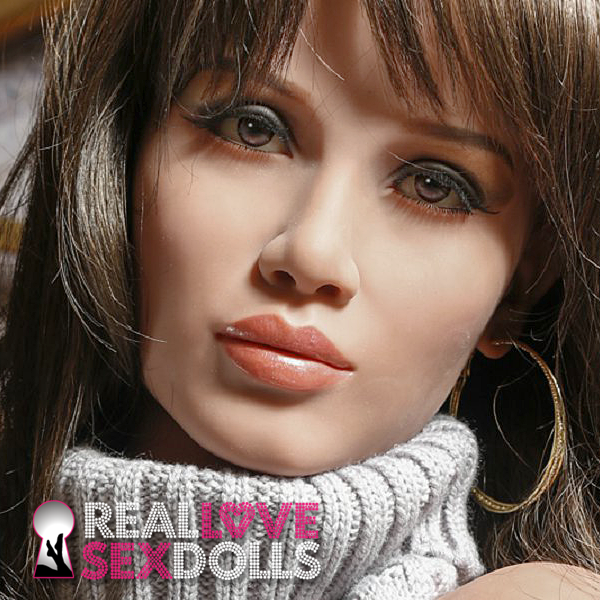 Like Aria's face but would rather select your own body style and options?
No problem! You can select your choice of body and choose head #220 during customization.
---
Delivery Estimate: 3-6 weeks (Made-to-Order)
Select your custom options
(Please Note: Color Settings On Monitors Vary, So Your Screen View May Vary Slightly from Actual Colors)