5ft5 / 166cm C-cup Karina
5ft5 / 166cm C-cup Karina
New year, new you! No more procrastinating, getting distracted by pretty, shiny things. This time you're going to improve at least one thing about yourself, and you're sticking with it! You've always wanted to learn classical cello, and Karina came highly recommended. Everyone loves her teaching methods – she's literally showered with accolades. Soon your string quartet will be playing in the finest coffee shops and back rooms of libraries.
When she arrived for the lesson, however, your mind went an entirely different direction. Karina is not some stuffy dowager, but a shockingly sexy nymph straight out of an Instagram post! It's impossible to follow along with her instructions – every time she moves, you can see a flash of her panties. Those smooth, creamy-soft thighs! Her dress is so short, the very bottom of her perfectly-sculpted ass is exposed. Your cock is furious and pressing painfully against the inside of your pants. And it's at this very moment when you realize that everything has gone exactly as right as it ever could have. Karina is an incredibly realistic, soft and supple, ultra-sexual TPE love doll, and she's here to blow your mind. Oh no, you are not going to be learning the cello today. You are going to discover how articulated Karina's metal skeleton is, once she wraps her legs around you. The first lesson is about exploration. The second and third are about stamina. Are you ready to begin?
Need a lighter weight doll? Take a look at our 5ft2 62lb dolls HERE!
---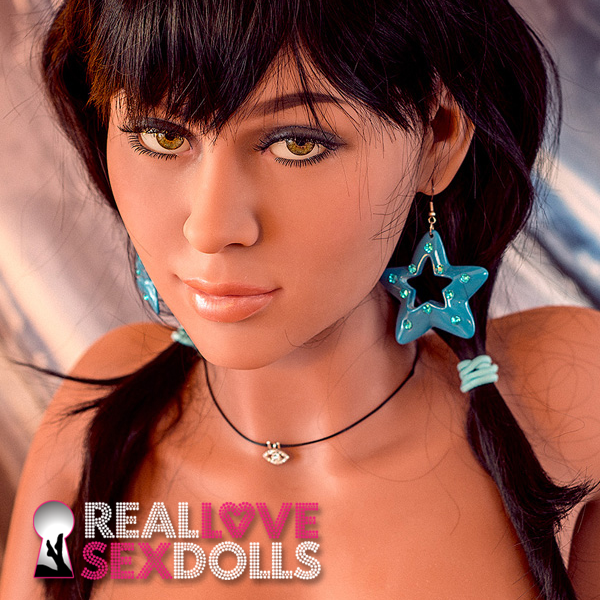 Like Karina's face but would rather select your own body style and options?
No problem! You can select your choice of body and choose head #266 during customization.
---
FREE DISCREET SHIPPING
Note: Accessories Ship Separately.
Delivery Estimate: 3-6 weeks (Made-to-Order)
Select your custom options
(Please Note: Color Settings On Monitors Vary, So Your Screen View May Vary Slightly from Actual Colors)