5ft5 / 166cm C-cup Courtney
5ft5 / 166cm C-cup Courtney
It's always summer somewhere, and if you go looking for it, there's a good chance you'll find Courtney there. Her wanderlust has led her all over the world, and she likes nothing more than the feeling of the sun on her tight, bronzed body. Well, there is one other sensation she enjoys the most! Your eyes lock while checking in. She wraps her lips around the straw in her iced cappuccino, and your carefully-placed sunglasses fall off your forehead. She smiles, and later, approaches you at the pool. Your legs dangling in the water, she swims up, resting her arms on your legs, her face inches away from your cock, and starts making small talk. Your mind races – don't get a boner, don't get a boner! Courtney is wearing a tiny floral-print bikini which does nothing to hide her amazingly tight and supple physique. You watch the water swirl and splash around her heaving breasts as they move, the perfect flotation device. Her juicy peach-shaped ass bobs up and down, breaking the surface. She's a dream girl out of the pages of a gentleman's magazine, with incredible curves and proportions designed to make you drool. She's the highest-quality, incredibly realistic TPE sex doll, with a body that feels so real, you'll never be able to tell the difference. You just can't seem to help it, and your dick reacts on its own, straining to erase the distance between you.
She looks down at your lap, then slowly around the pool. "Right here?" She asks.
Need a lighter weight doll? Take a look at our 5ft2 62lb dolls HERE!
---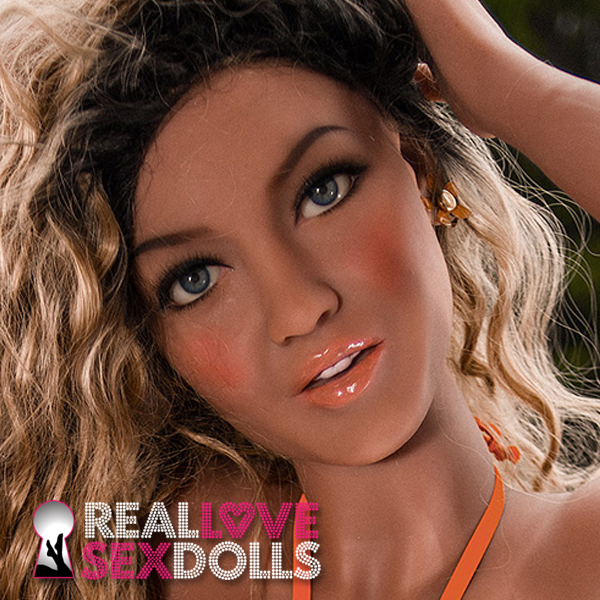 Like Courtney's face but would rather select your own body style and options?
No problem! You can select your choice of body and choose head #265 during customization.
---
FREE DISCREET SHIPPING
Note: Accessories Ship Separately.
Delivery Estimate: 3-6 weeks (Made-to-Order)
Select your custom options
(Please Note: Color Settings On Monitors Vary, So Your Screen View May Vary Slightly from Actual Colors)