5ft3 / 160cm M-cup Chanel
5ft3 / 160cm M-cup Chanel
FREE DISCREET SHIPPING
Note: CBS Kit & Care Kit are separate shipments.
Everybody needs a hobby; something totally different than normal to waste some brainpower on, a few hours every once in a while. I have an interest in photography. I like to use old film cameras. The whole process is fun: you need to find film, then you need the equipment to develop it, and then print. It's becoming a lost art. I'm a step ahead of the game, though – I already have a wonderful model, willing to do anything I ask: me! Would you like to sit in on a session? The theme of this shoot is: sex! I might need some help a little bit later. Are you up for it? I'm a ridiculously curvy, amazingly sexy TPE love doll, and I have every tool in the book to please you. My body is so soft and voluptuous, you won't be able to keep your hands off me. I'm a fever dream of welcoming, pliant flesh. You can motorboat me for days! I have an internal skeleton that supports all this curve, and lets you put me into all kinds of naughty positions. You can take me any way you please – I'm always ready for it! What I really enjoy about photography is looking at the pictures and getting horny all over again. It just makes me want to get the cameras out. Want to assist another photo shoot?
Chanel features WM Dolls™ head #188 and realistic lifesize 160cm M-cup body with Tan skin and other Pre-selected options.
---
Height: 5ft3 in / 160 cm Weight: 87 lbs / 39.5 kg

Click here for all measurements.
Need a lighter weight doll? Take a look at our 4ft8 60 lb dolls HERE!
---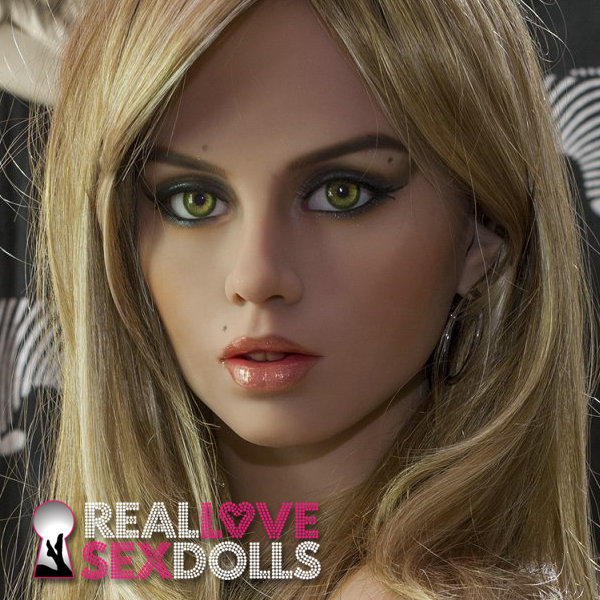 Like Chanel's face but would rather select your own body style and options?
No problem! Choose a body style to customize and opt for head #188 during your selections.
---
Delivery Estimate: 3-6 weeks (Made-to-Order)
Select your custom options
(Please Note: Color Settings On Monitors Vary, So Your Screen View May Vary Slightly from Actual Colors.)