4ft11 / 150cm O-cup Penny
4ft11 / 150cm O-cup Penny
FREE DISCREET SHIPPING
Note: CBS Kit & Care Kit are separate shipments.
You joined this local Deep Purple cover band for just a few reasons: you like to hammer on things, get wasted, and bang groupies. Well, so far, 2 of the 3 have come true; you've drummed up a storm and established a huge bar tab. But the guys in the front are pulling in all the babes, leaving the poor drummer alone and forgotten. Tonight, your luck has changed. You might have imbibed a spiked drink, but hallucination or not, she feels real enough! Her name is Penny and she likes hard rockin'! She also has the most absolutely, ridiculously curvy body you've ever seen – you can't take your eyes off her! Penny loves music and she loves adventure – she's going to take you somewhere you have definitely never been! Penny is an amazingly hot and salacious high-quality TPE sex doll, with curves so extreme, we had to make up a bra size! Her skin is so soft and realistic, you'll be amazed. She has an internal skeleton that allows her to pose and position herself in all the naughty ways you desire. Spend some time with Penny – just make sure to hydrate. You're going to need it!
Penny features WM Dolls™ head #97 and realistic lifesize 150cm O-cup body with Tan skin and other Pre-selected options.
---
Height: 4ft11 in / 150 cm Weight: 78 lbs / 35.5 kg

Click here for all measurements.
Need a lighter weight doll? Take a look at our 4ft8, 69.4 lb dolls HERE!
---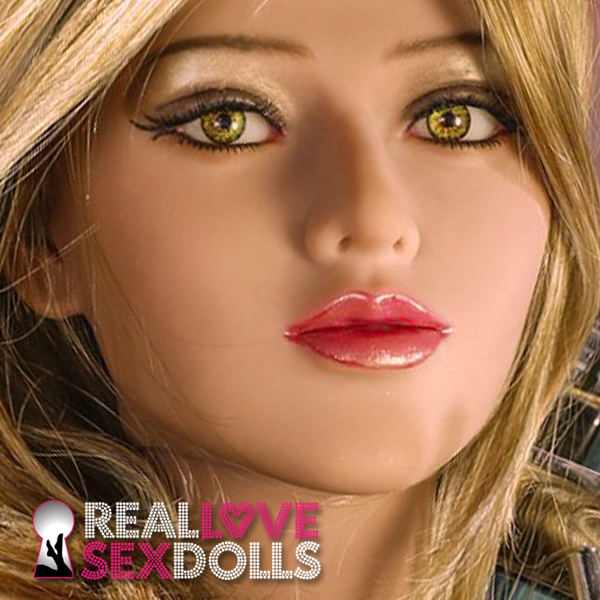 Like Penny's face but would rather select your own body style and options?
No problem! Choose a body style to customize and opt for head #97 during your selections.
---
Delivery Estimate: 3-6 weeks (Made-to-Order)
Select your custom options
(Please Note: Color Settings On Monitors Vary, So Your Screen View May Vary Slightly from Actual Colors.)