3ft7 / 108cm L-cup Joelle
3ft7 / 108cm L-cup Joelle
FREE DISCREET SHIPPING
Note: CBS Kit & Care Kit are separate shipments.
Joelle is in touch with her own sexuality. She knows what pleases her, and is unashamed to go for it, full throttle. Today Joelle is touching herself all over and feeling the warmth of the sun streaming in through her bedroom windows. She's taking it slowly; a methodical pace to keep her floating at just the right level. She reaches out to you, an invitation to join in and mix up the ratio.
You can take off Joelle's pink dress and touch her naked body. Squeeze and caress it; feel your fingers sink into her exquisitely soft and pliable skin. Her hands explore your body as well. Her delicate fingers are tipped with long fingernails, and they run along your skin, scraping you just so slightly. Joelle hears your sharp intake of breath and knows that she wants to take things further. Won't you like to visit her in her sunny room this afternoon?
---
Joelle features WM Dolls™ head #264 and 108cm L-cup adult sex doll body style, with Medium skin and other Pre-selected options.
Height: 3ft7 in / 108 cm Weight: 46 lbs / 21 kg

Click here for all measurements.
Need a lighter weight doll? Take a look at our 3ft3 26lb dolls HERE!
---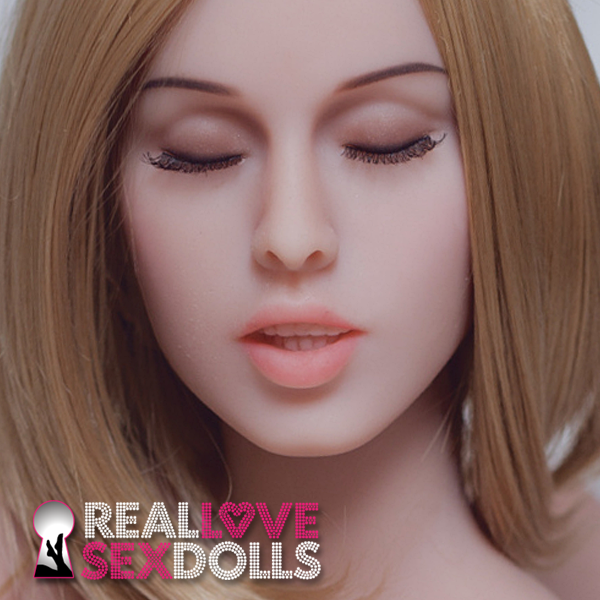 Like Joelle's face but would rather select your own choice of options?
No problem! Feel free to customize your own 108cm sex doll and choose head #264 during your customization.
---
Delivery Estimate: 3-6 weeks (Made-to-Order)
Select your custom options
(Please Note: Color Settings On Monitors Vary, So Your Screen View May Vary Slightly from Actual Colors)