Custom made-to-order and delivered to your door in 3-6* Weeks (*exceptions may occur)
FREE DISCREET SHIPPING
Note: CBS Kit & Care Kit are separate shipments.
I'm serious about beer-league softball – and I'm good at it! That's why I'm the coach. I know just what I'm doing and how to get it done. I'm a little concerned about you, which is why I asked you over today. I've noticed that you seem to be a little distracted. You really have your head in the clouds out there in left field. You're picking the daisies. Now you might be a big player at the cracker factory, but out here, I'm the boss! I want you to give it your all, for the team! For your office! For freedom! Oh, you don't really care? How about this – I'll give you a good reason to focus. I think I have something that interests you. Have you ever wondered what's underneath these tight shorts? I can give you a hint: It's soft and warm, it's made of premium, high-quality TPE, and it feels just like a real woman. Do you want to see? You can touch me all over and feel my exquisite body as much as you like. If you're good and promise to practice harder, I'll let you grab me, and move me into any dirty pose you like. I have a robust internal skeleton that allows me to move in incredibly life-like ways. I also have every naughty little thing a real woman had to make you feel amazing. I mean I might look like a bit of a tom-boy, but don't be fooled – I am 100% woman. Now what do you say? Let's give it our all! Go! South Central Jackalopes, go!
Quinn features WM Dolls™ head #53 and realistic lifesize 166cm B-cup body with White skin and other Pre-selected options.
---
Height: 5ft5 in / 166 cm Weight: 78 lbs / 35.5 kg

Click here for all measurements.
Need a lighter weight doll? Take a look at our 5ft2, 62 lb dolls HERE!
---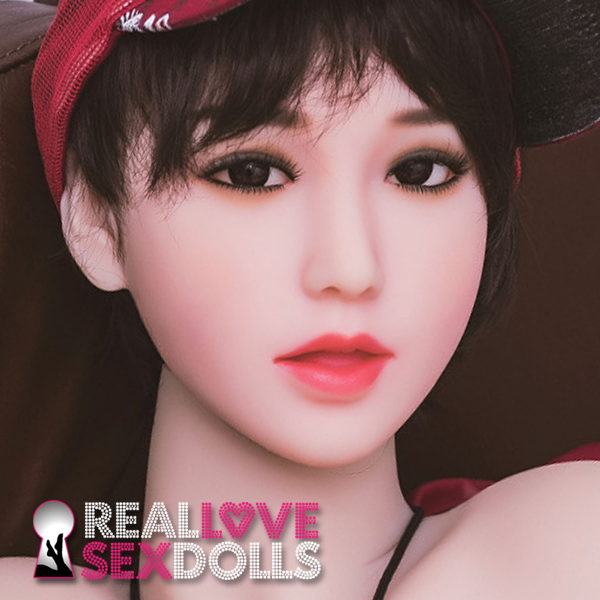 Like Quinn's face but would rather select your own body style and options?
No problem! Choose a body style to customize and opt for head #53 during your selections.
---
Select your custom options
(Please Note: Color Settings On Monitors Vary, So Your Screen View May Vary Slightly from Actual Colors.)