5ft2 / 157cm B-cup Sienna
5ft2 / 157cm B-cup Sienna
FREE DISCREET SHIPPING
Note: CBS Kit & Care Kit are separate shipments.
Sienna wants to go to the big Halloween party, but she's made a mistake – she showed you her costume, and it's just too sexy! You can't keep your hands off her! Oh nurse, I'm feeling weak! Won't you take my temperature? That tiny bit of fabric has whipped you into a frenzy, there's no way you're going to be able to keep it together all night. And Sienna is getting a bit turned on as well – you know just how to touch that perfect, smooth and athletic body of hers.
Why not stay in for a while, it's ok to be fashionably late. Let Sienna examine you and see if she can make that pain go away. She can start by gently rubbing your sensitive spots. You can always use a little tender loving care. That skimpy nurse costume falls to the floor, and things start to get really heated! Now her hair is all messed up, your Frankenstein's monster makeup is smeared, and you're wiped out! Maybe you'll skip the big party and gorge on that bag of candy you were supposed to hand out. The sugar rush will help you with round two!
---
Sienna features WM Dolls™ head #159 and 157cm B-cup adult sex doll body style, with Medium skin and other Pre-selected options.
Height: 5ft2 in / 157 cm Weight: 62 lbs / 28 kg

Click here for all measurements.
Need a lighter weight doll? Take a look at our 4ft9 59.4lb dolls HERE!
---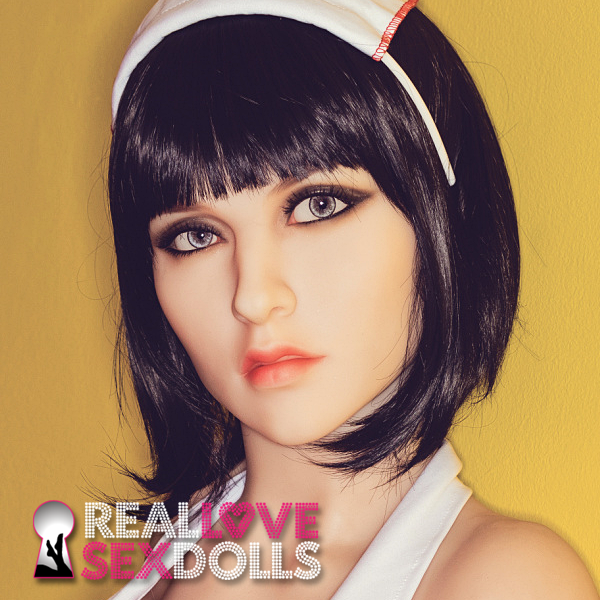 Like Sienna's face but would rather select your own body style and options?
No problem! You can select your choice of body and choose head #159 during customization.
---
Production is Delayed due to the Chinese New Year Holidays Delivery is Expected Early to Mid-March* (*exceptions may occur)
Select your custom options
(Please Note: Color Settings On Monitors Vary, So Your Screen View May Vary Slightly from Actual Colors)