FREE DISCREET SHIPPING
Note: CBS Kit & Care Kit are separate shipments.
Freja likes to play, and she likes to keep it fresh and new. She tends to be a little rough with it. She calls it "power exchange,' but you can see it for that it is – a bit of whip cracking, boot-licking excitement. Freja knows that you have a mountain of responsibility at work and home, so when you drop by to have a tryst, she takes on your burdens. She'll tell you what to do: take off your clothes, lie down, turn around, do a jumping jack.
Leave it all up to Freja. She'll work you up nicely. She might hurt you a little bit; nothing you can't handle, and the exercise will do you good. Her clothing will come off, and you'll be within millimeters of that perfect, supple, soft body. She'll tease you mercilessly, flaunting her hot sexuality. When she does let you in, finally, it feels so perfect and wonderful that you think you might explode right away. The sensation is overwhelming, and Freja and forces you to bear it, this incredible torture, for what feels like an eternity.
Take a load off with Freja. It might feel intense, but you've never been so relaxed!
---
Freja features WM Dolls™ head #182 and 157cm B-cup adult sex doll body style, with Medium skin and other Pre-selected options.
Height: 5ft2 in / 157 cm Weight: 62 lbs / 28 kg

Click here for all measurements.
Need a lighter weight doll? Take a look at our 4ft9 59.4lb dolls HERE!
---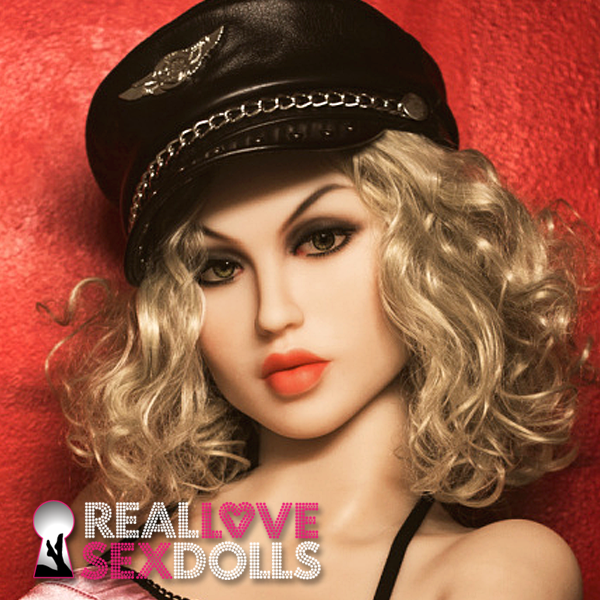 Like Freja's face but would rather select your own body style and options?
No problem! You can select your choice of body and choose head #182 during customization.
---
Production is Delayed due to the Chinese New Year Holidays Delivery is Expected Early to Mid-March* (*exceptions may occur)
Select your custom options
(Please Note: Color Settings On Monitors Vary, So Your Screen View May Vary Slightly from Actual Colors)